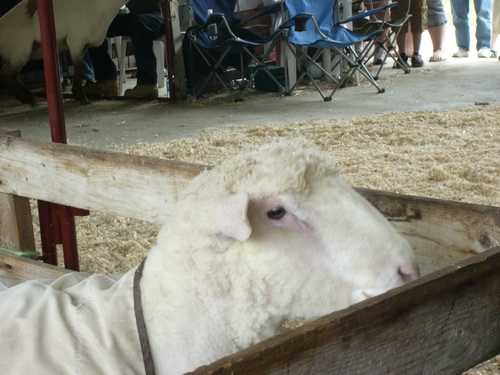 Today's show is all about the Massachusetts Sheep and Woolcraft Show. My three Guest will be participating in the event which happens over memorial day weekend in Cummington, MA. It's a great show and if you are in the new england or New York area it is a great way to spend the day. My punkin and I had such a great time last year that I offered to help promote the show this year. I am glad I did, it has made for a great chance to meet some new people and catch up with friends. I hope you enjoy the podcast and come out to Cummington to check out the sheep show.
In this episode I speak with Gale Zucker one of the authors of Shear Spirit
. She has traveled to many farms and has brought back the stories and photos of people living their passions. She will be signing books on Sunday morning at the Botanical Shades booth.
My second guest, Andrea Colyer, is one of the owners of Greenwood Hill Farm. You may remember Andrea from episode 33. We catch up a little and talk about the MA Sheep show. I also gush about how much I love the Merino yarn that she makes on her farm.
My final guest, Louise Walsh, of Evergreen Farm shares her stories about being in the small and fuzzy business. She is a crafty and powerful force in the bunny business and has a lot to tell us about how wonderful the community at the MA sheep and wool is.
Thanks to all the vendors who were willing to be on the show. I hope that we get to visit in the future in person.

iapm51:MA Sheep & Wool 2008
[ 35:58 ]
Play Now
|
Play in Popup
|
Download