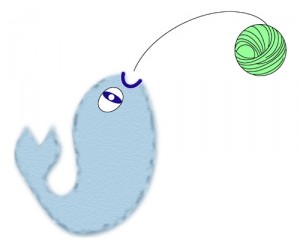 So we are now in July, already.
Time and I seem to be having some issues. It keeps slipping away like air conditioning out a window. I think I have plenty of time, and then it's July. So why am I all at odds with time. Because I want to get things done.
Let's see, I am still working on my knit/podcast presentation for tomorrow. (Yes podcamp is finally upon us). I would have thought that I would have an extra week to work on it, but no.. no such time.
Also… there is the fiber guild. It's on its way, but now it's July and I need to get some things pinned down so that we can start promoting it. But no…, July just shows up at the house all unannounced and doesn't give me the time to make sure put out the clean table cloth or setup a new bank account. Stupid uninvited month.
So in closing… it's been another year for me(July is also my B-day month) and I am still playing catchup. Perhaps this year of my life will be blessed with some extra time for knitting, podcasting, and super exciting guild projects. I can only hope.