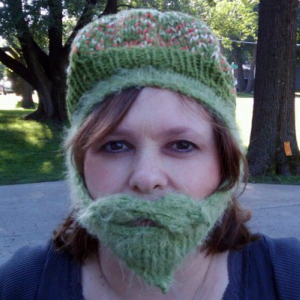 You Rock!! No really… You Rock!!
What I mean to say is, the best part of hanging out with you is that knitters, spinners, weavers, dyers, crocheters… the whole lot of you totally rock. You as a group are creative and playful and always learning new things. It is so very exciting to learn and create with you.
As the weather cools in Boston and I contemplate the lessons from todays Rosh Hashanah services I am thinking about joy and miracle of our ability to learn new things. As my Rabi reminds me, being able to say "Who Knew" is wonderful thing…
You have inspired me to learn more, read more, play more with fiber, and hand out more. My time with you is always fun and exciting. You have give me the energy to keep coming back to this podcast, this web page, and to this project.
Yes, I am coming back soon. Yes, I miss you. Yes, I have a lot of old and new recordings to share.
I will have new shows up soon. I will not podfade completely. I will be sharing the knitting life I lead here in Boston with you again soon.
Until then, I hope you know… You Rock!!