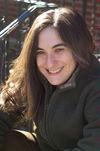 Joanne Seiff, author of Knit Green and Fiber Gathering, joins me on the show to talk about Rhinebeck, fiber events, and the complicated landscape of bring green. She is very knowledgeable about both fiber and the environment and breaks it all down for us in her writing.
Many, many thanks to my friend Alanna at Tactile Travel for taking me on her tour to Rhinebeck. Her tour was wonderful and filled with fiber, history, and wonderful people.
Also… I am working on so many projects I hope you can be patient with me as I work towards getting the show out and putting on some major events with my guild. If you are in Boston please come out and join the fun.

IAPM72: Rhinbeck and more
[ 40:12 ]
Play Now
|
Play in Popup
|
Download